This book is an anthology created for all the fans of Shadowhunters novels. It helps bring the novels to life with additional details about characters and beautiful illustrations.
The Basics for the Book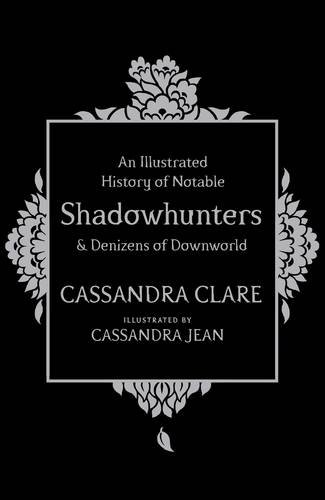 Let's first talk about the quality of the book itself. The book has a hardcover in the style of the books of yesteryear. This ensures its durability as well as giving it a classic look. Inside the book, you'll find very thick pages with lots of color. This last thing is a feature that has fascinated fans of these novels. The colorful illustrations have been described by the fans as vivid and beautiful, and the artwork has brought them closer to the world of fiction presented by Cassandra Clare.
About the Story
This is definitely a necessary item for any fan of the Shadowhunter novels. Now, it is true that it does not contain much information about the main characters that hasn't already been provided in the novels. But it does contain certain passages about the lives of the characters that give the reader certain secondary details, including even birth dates. And as for the secondary characters, this book provides much more information about their lives. Secondary characters shine in this book because the world of the Shadowhunters is so vast and intriguing. This illustrated book exploits all the unexplored territory that is the life of the secondary characters, especially the characters of The Infernal Devices. It explains the personalities of these characters and why they act in the way they do.
It's important to note that this book does contain spoilers within its anecdotes and insights about the characters, so it is recommended to have completed reading all of the novels before starting in on this beautiful book of illustrations.
Biggest Complaint: Characters Don't Look Right
Finally, the biggest complaint from the fans is a problem that always seems to arise with all graphic adaptations of famous books: some fans have said that the characters in this book do not resemble the images that they had made of them personally. But this is an impossible situation to avoid because when novels like this reach this level of popularity, so many people have their own views on the appearance and personality of the characters.
Check Out Other Cool Products
We've got plenty more cool products we review on our site including this phenomenal moon pendant by Luvalti. If you're a fan of the Shadowhunters series like we are, we're sure you'll love wearing this stylish jewelry!